Eye Surgery Center Of Georgia
---
About Our Eye Surgery Center of Georgia Office
You can find our Eye Surgery Center, or ESC, in Suite 130 of our Northside location building, with our reception in Suite 100. Our Eye Surgery Center is home to our wide array of surgical technology and expert staff to make your surgery as smooth as possible. With our very own Dr. Andrew Feinberg as the Medical Director, we can assure you will receive the best surgical eyecare in all of Georgia.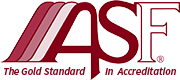 Our ESC is an AAAASF certified surgery center. This means that our surgery center is held to hospital standards, including board certified surgeons, anesthesia professionals, and a safe surgical environment.
Business Permit Number: 060-408
The Most Comprehensive Eye Care in North Georgia
Our doctors and staff are devoted to our patients and to the commitment of providing quality patient care on all levels. We offer medical eyecare services including treatment for patients with cataracts, glaucoma, ocular injuries, dry eye, macular degeneration, and systemic diseases which may affect the eyes.
Our physicians also offer state of the art surgeries for treating various diseases and conditions, including glaucoma, cataracts, corneal diseases, and more. You can rest easy knowing that we will never, ever suggest procedures that are not needed.
Services and Treatments at Eye Surgery Center Of Georgia
Georgia Eye Partners offers convenient financing options with Care Credit
We try our best to make sure every patient receives the care they need. We are happy to provide CareCredit options to patients who may not have insurance coverage. CareCredit provides flexibility and convenience when paying for a wide range of healthcare and personal care expenses.
Ask your billing specialist about CareCredit today!