Your Atlanta LASIK eye surgery specialists
One of the most exciting advances in vision correction history is the advent of LASIK eye surgery. The LASIK procedure has provided life-changing results for over 30 million people worldwide. The LASIK surgeons at Georgia Eye Partners are proud to offer this amazing eye surgery with the most advanced technology available for our patients. Our LASIK outcomes and safety record is among the best in Atlanta. If LASIK is something you have been thinking about feel free and come in for a consultation and we can answer any questions. In the interim feel free to read more about LASIK below.
At the Georgia Eye Partners LASIK office in Atlanta there are expert LASIK surgeons that take a great deal of time to perform a very thorough diagnosis of your eye. This ensures that you are a good candidate for the LASIK procedure. Whether you are nearsighted, farsighted or have astigmatism we can develop a custom LASIK plan for you. As much as we love LASIK, it isn't the only vision correction option. One size doesn't fit always fit all. If you are not a LASIK candidate our staff can discuss other vision correction options.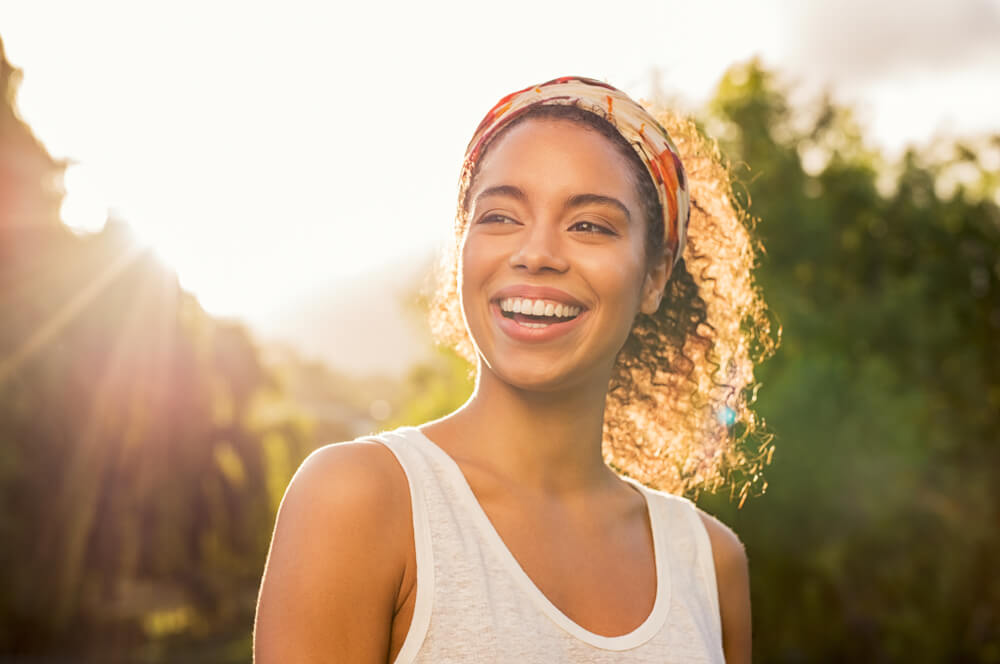 Am I A Candidate For LASIK?
Are you interested in LASIK vision correction? Do you have questions about whether or not LASIK is right for you? Take our short quiz below to find out if LASIK might be an option for you. This quiz is not a substitute for full LASIK consultation, but it's a great place to start.
The Cost Of LASIK Shouldn't Prevent You From Seeing Better!
We believe that LASIK eye surgery cost should not be a barrier to receiving this potentially life-altering vision procedure. Instead, we believe that everyone deserves the chance to experience the joy of clear vision with an advanced LASIK procedure. This is precisely the reason why we offer LASIK financing through CareCredit. Other LASIK affordability options involve using a flex spending account. Feel free to contact our office to get more information or to start the approval process.
What our LASIK Patients Say!
---
Susan Podray

"I chose to have my LASIK procedure with this group. My results are excellent! I have never seen the world so clearly, the process was very easy. Your vision is in good hands. The scheduling team is accommodating, the assistants are upbeat,  knowledgeable and friendly. The doctors are phenomenal and very detail oriented. Special thanks to Dr Schoenberg for your excellent work."
Dorothy Smith

"It was absolutely awesome! They helped calm my nerves and made me comfortable about the surgery. The doctor and nurses were awesome at their jobs"
Our Vision Correction Options
Femtosecond bladeless LASIK
Topography-guided femtosecond bladeless LASIK
PRK / LASIK
Refractive lens exchange
EVO ICL
Laser cataract surgery with multifocal or trifocal lenses
---
What happens during LASIK eye surgery?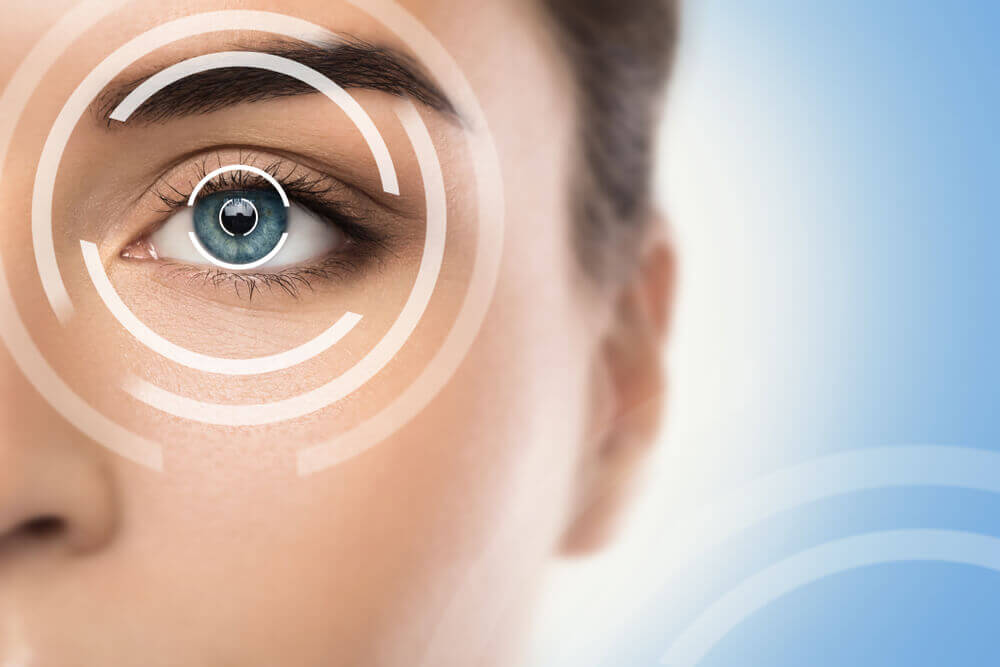 What Should I Know About LASIK?
Dr. Schoenberg has written an approachable, evidence-based book chapter about common myths and misunderstandings about LASIK. You can read it on our LASIK myths and facts page.
LASIK (laser-assisted in situ keratomileusis) is a safe, reliable, and typically painless way to improve vision and reduce or eliminate the need to wear glasses or contact lenses. LASIK changes the way light is bent, or refracted, as it passes through the cornea so that it focuses properly on the retina and objects can be seen clearly.
During the procedure, the femtosecond laser creates a thin flap in the surface of the cornea. The flap is then lifted, and the excimer laser reshapes the cornea's curvature to correct vision. The flap is then put back in its original position. Numbing drops, a relaxation pill, and of course your experienced Georgia Eye Partners refractive surgeon help this be an easy experience.
The entire procedure takes approximately 15 minutes. The flap heals on its own within a few days with no need for stitches.
Full recovery takes a few weeks; temporary increase in dry eye feelings and glare around lights is common but is expected to return to baseline over time.
Give us a call to schedule a complimentary consultation at any one of our six locations (404) 953-4070 to determine which option is best for you!
LASIK Self-Test
See if you are a good candidate for LASIK surgery.
LASIK Safety and Accuracy With No Blade
Most patients are extremely surprised to find that at our Atlanta LASIK centers; LASIK is 100% all-laser. Unlike traditional LASIK, where the first step is to create a flap with a handheld blade called a microkeratome, At Georgia Eye Partners we used femtosecond LASIK technology instead of a microkeratome blade. If you are seeking the safest LASIK in Atlanta and want to have a very high quality experience, please feel free to contact us today. LASIK safety is our promise to our patients.
State of LASIK Satisfaction
Over the last 25 years, more than 30 million LASIK procedures have been performed worldwide, with a patient satisfaction rate of more than 98 percent. Please feel free to contact Georgia Eye Partners if you would like to talk with a previous LASIK patient to get an idea of what it was like from their perspective.
Can I have LASIK With Astigmatism?
For some reason many patients automatically think that they have astigmatism and therefore cannot have LASIK. This is absolutely false. There was a time well over 20 years ago when this might have been the case, but advanced LASIK technology can treat astigmatism exceptionally well.
Discover Our Advanced LASIK Technology
We take great pride in offering arguably the best LASIK surgery system available to modern day patients. This system has been developed by Alcon, a leading ophthalmology company. Here is some information about why this is safe and why we can get extremely custom results.
---
What Is Contoura™ Vision/Topography-Guided LASIK?
Contoura™ Vision is a topography-guided LASIK treatment that is the latest FDA approved LASIK eye surgery technology available in the U.S. This new technology has unique capabilities that provide our surgeons a greater degree of personalization. No other LASIK procedure available in the U.S. is this precise and individualized. The procedure is redefining the term "quality of vision" with studies showing that many patients experienced better vision than they ever did with glasses or contact lenses.
Contoura™ Vision provides our surgeons much more detailed information on the structure of the cornea than prior generations of LASIK procedures. The data provided measures the unique characteristics of your eyes that cannot be measured with traditional technology. This data provides an individual profile for each eye that our surgeons can use to perform personalized laser eye surgery procedures.
How Does Topography-Guided LASIK Work?
Using the topographer and the WaveLight® EX500 Excimer Laser together, the treatment changes the shape of the patient's cornea after surgery, significantly improving vision. By also addressing the uniqueness of a patient's cornea during the treatment, the risk of experiencing light sensitivity, glare and halos after the procedure is reduced.
The custom treatment uses a variety of extremely detailed images on each of your eyes, to assess your vision correction needs. The patient's eye is imaged and analyzed using 22,000 unique elevation points in the cornea. This data is then sent to a surgical planning computer to create an individualized, custom profile to optimize your vision.
The entire procedure typically lasts about 15 minutes. Most patients report little to no discomfort throughout the surgery.
What To Expect With Recovery
Most LASIK patients notice dramatic visual improvements immediately following their Contoura™ Vision LASIK procedure, however recovery time varies for each individual person. Some patients with higher prescriptions might recover more slowly. In addition to resting with protective eye shields in a post-operative room for about an hour, your surgeon will recommend:
Bringing someone with you to drive you home and help you pick up any medications you may have been prescribed
Keeping your eyes clean and avoid rubbing them
Resting comfortably at home for at least a few hours with your protective eye shields
Following additional post-operative instructions you may have been given
It is not uncommon to experience mild to moderate discomfort during the first few days after surgery as your eye heals. Some people experience minor issues such as watery or red eyes for the first few days after the procedure, but others are able to return to work the next day. Your eye doctor will prescribe medications to help with any discomfort. Your eye doctor may also schedule a follow-up appointment the next day to test your vision and ensure your eyes are healing properly. LASIK Myths?
Dr. Schoenberg has written an approachable, evidence-based book chapter about common myths and misunderstandings about LASIK. You can read it on our LASIK myths and facts page.
---
LASIK/PRK Post/Pre Operation Instructions