Cataract | Cornea | Refractive Surgery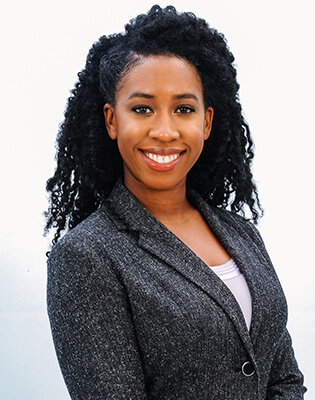 Dr. Nichelle Warren is a board-certified, highly respected, fellowship-trained ophthalmologist who specializes in cataract, refractive and corneal surgery. She remains on the cusp of the latest technologies and research in anterior segment surgeries. As a result of her research she won the Helma Award for outstanding research during her residency at the Medical University of South Carolina (residency program ranked #9 by Ophthalmology Times).
Dr. Warren received further sub-specialty training in Cornea and Refractive Surgery from Emory University. She is well versed in treating Fuch's dystrophy and other causes of corneal edema. She is one of a few surgeons performing Descemet Membrane Endothelial Keratoplasty (DMEK) which allows for faster visual recovery, and lower rates of rejection. She also has experience in treating keratoconus, complex cataract and corneal diseases. Dr. Warren offers premium intraocular lenses, astigmatism correction, femtosecond laser-assisted cataract surgery, and various methods of corneal transplants.
When she is not at work, she loves spending time with her husband, family, and friends. Dr. Warren's hobbies include trying new foods from around the world (her personal favorite is Indian), reading, art, and enjoying the great outdoors.
Dr. Warren sees patients at our Northside, Johns Creek and Decatur locations. She operates at East Atlanta Eye Surgery Center and Eye Surgery Center of Georgia, our state-of-the-art surgical facilities.
Surgery Coordinator: Alana Charlot P: 404-531-0240 F: 404-531-4152 Email: [email protected]
For Patients