Do you need reading glasses to see a menu? Are you tired of holding things away from you to see them clearly?
With a procedure like refractive lens exchange offered at Georgia Eye Partners, you can see more clearly and say so long to the frustrations of reading glasses and presbyopia!
What is Refractive Lens Exchange (RLE)?
Refractive lens exchange is a vision correction procedure perfect for patients looking to reduce their dependence on reading glasses due to presbyopia. Unlike other procedures like LASIK and PRK, RLE can correct not only refractive errors like nearsightedness, farsightedness, and astigmatism but also age-related eye conditions like presbyopia.
Refractive lens exchange removes the natural lens from the eye and replaces it with an artificial lens called an intraocular lens. Intraocular lenses can significantly improve your vision at various distances and help you see more clearly.
We will have one of our ophthalmologists thoroughly assess your eyes and vision to determine if you are a good candidate for refractive lens exchange. If you're a good candidate, we will evaluate your visual needs and determine the best intraocular lens.
Why Consider Refractive Lens Exchange
There are many reasons to consider a procedure like refractive lens exchange at Georgia Eye Partners, like:
Invest in Enhancing Your Vision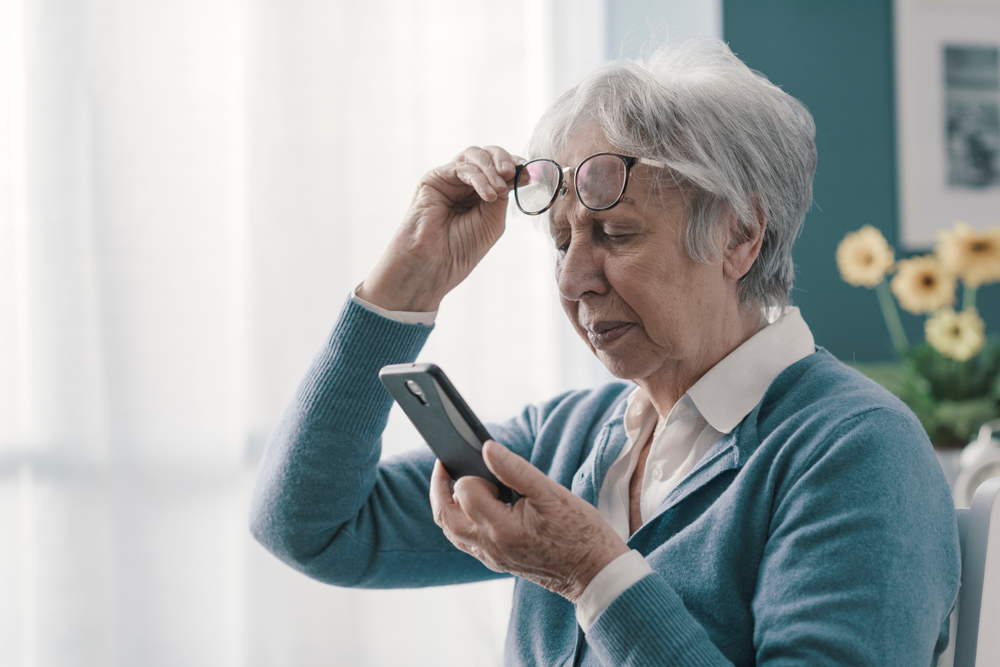 Choosing RLE will allow you to invest in your visual well-being and provide long-lasting visual improvement. Most patients reduce their dependence on visual aids and can see more clearly, concisely, and sharply than ever before.
RLE is worth considering if you want to live a life free from cataracts. Not only will you improve and enhance your vision, but the procedure will also ensure you don't have to worry about cataracts later in life. Instead, you can look forward to many years of improved vision!
Versatility for a Wide Range of Visual Conditions
One of the things that patients love most about refractive lens exchange is its ability to address and treat a wide range of visual conditions. Whether you're looking to reduce your dependence on reading glasses due to presbyopia, have a stronger prescription than LASIK can correct, or want to pursue your vision correction options, RLE can be tailored to your unique needs.
Improve Your Quality of Life
Achieving visual freedom is a surefire way to improve your quality of life. Getting RLE can make it easier to read a book without needing to search for reading glasses. You'll also love being outdoors more because colors and views will be in perfect clarity after the procedure.
Intraocular Lens Options
Achieving your best vision comes from choosing the best intraocular lens option. At Georgia Eye Partners, we're proud to offer the following IOLs:
Light Adjustable Lens
The Light Adjustable Lens is a revolutionary new premium IOL that allows patients to customize their vision after cataract surgery. With the Light Adjustable Lens, you can precisely tailor your vision to your exact preferences and lock them into place, ensuring you'll see precisely how you want to.
Toric
Toric lenses are IOLs specifically designed for patients with astigmatism. Astigmatism is a refractive error that occurs when your cornea is an irregular shape, affecting your ability to see clearly at all distances.
With a toric IOL, you can correct astigmatism and other refractive errors during cataract surgery to achieve the clear vision you want.
Vivity
The Vivity IOL is an extended depth of focus lens (EDOF). The Vivity IOL uses proprietary X-Wave technology to stretch and shift light without splitting it, ensuring you can see clearly at a distance while achieving excellent intermediate and functional near vision.
PanOptix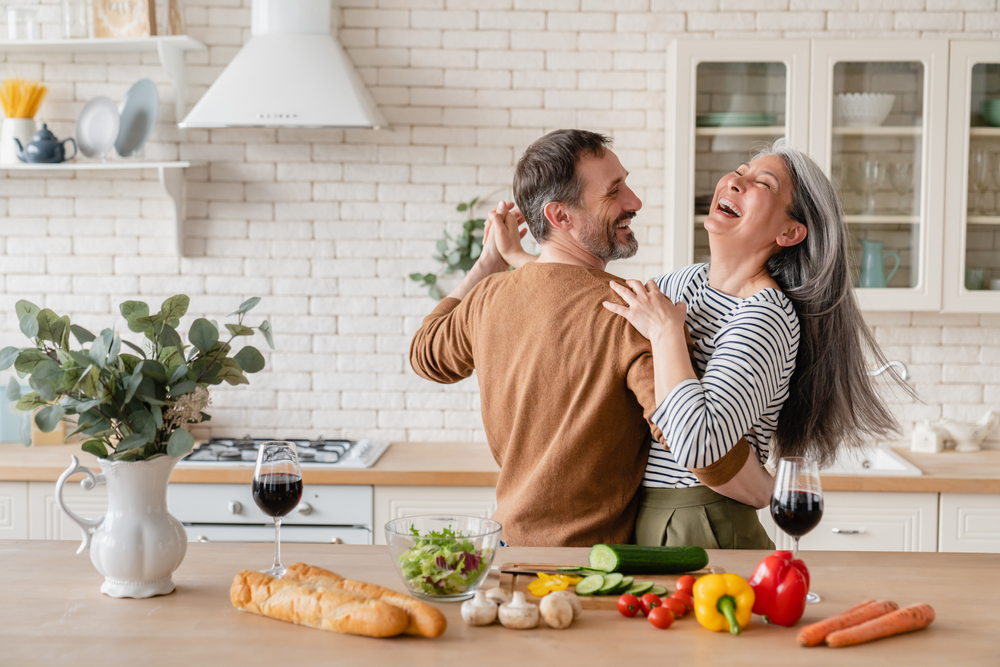 The PanOptix is the first and only trifocal IOL to receive FDA approval. It allows you to see clearly up close, at a distance, and at intermediate distances while reducing or eliminating the need for visual aids.
Apthera IC-8
Apthera IC-8 is an IOL that allows you to see clearly up close, at a distance, and everything in between without blur. It's intended to be paired with a monofocal IOL in one eye.
The Apthera IOL uses small aperture technology, similar to what's used in a camera, to filter out unfocused light, ensuring it naturally focuses light as it enters the eye and seamlessly expands your range of vision across a full range of vision.
Custom Bladeless Refractive Lens Exchange with Femtosecond Laser Technology
Georgia Eye Partners performs refractive lens exchange procedures using femtosecond laser technology. Using femtosecond laser technology makes refractive lens exchange far more precise, which reduces the risk of complications and ensures optimal visual outcomes for patients.
Each refractive lens exchange procedure is unique. We customize each procedure to your one-of-a-kind visual requirements to optimize your vision for tasks performed both up close and at a distance.
If you have early cataracts, refractive lens exchange can remove these while also addressing any age-related conditions like presbyopia to ensure you can see in crystal-clear clarity following the vision correction procedure.
ORA Wavefront Aberrometry
ORA (Optiwave Refractive Analysis) wavefront aberrometry is a diagnostic technology that makes refractive lens exchange procedures at Georgia Eye Partners more precise and accurate. ORA allows for highly customized treatment planning by capturing a detailed wavefront analysis of the eye.
Your surgeon uses that data to tailor your refractive lens exchange procedure to correct your refractive errors and your specific aberrations, making the procedure more precise and leading to improved visual outcomes. Another way that ORA helps increase accuracy is your surgeon can use it to perform real-time measurements.
These real-time measurements allow them to fine-tune the power of the IOL implanted to ensure the utmost visual outcomes and adjust as necessary. ORA can also be used if you have cataracts to measure and account for how the cataract impacts the eye before your surgeon chooses the appropriate IOL power and type.
This assessment ensures that removing the cataract and correcting refractive errors are highly optimized for your visual needs.
What Happens the Day of the Procedure?
On the day of your refractive lens exchange procedure at Georgia Eye Partners, we'll start by giving you numbing eye drops to ensure you don't feel any pain. We can also provide sedation options to minimize anxiety if you're nervous or anxious.
Refractive lens exchange is an outpatient procedure that typically takes less than 30 minutes per eye. Your surgeon will create an incision in your cornea to access your natural lens.
After accessing the natural lens, your surgeon will remove it and implant your IOL through the same incision. They will then position your IOL inside your eye. After any necessary repositioning, your surgeon will close the incision, which shouldn't need any incisions and will heal on its own.
Recovering After Refractive Lens Exchange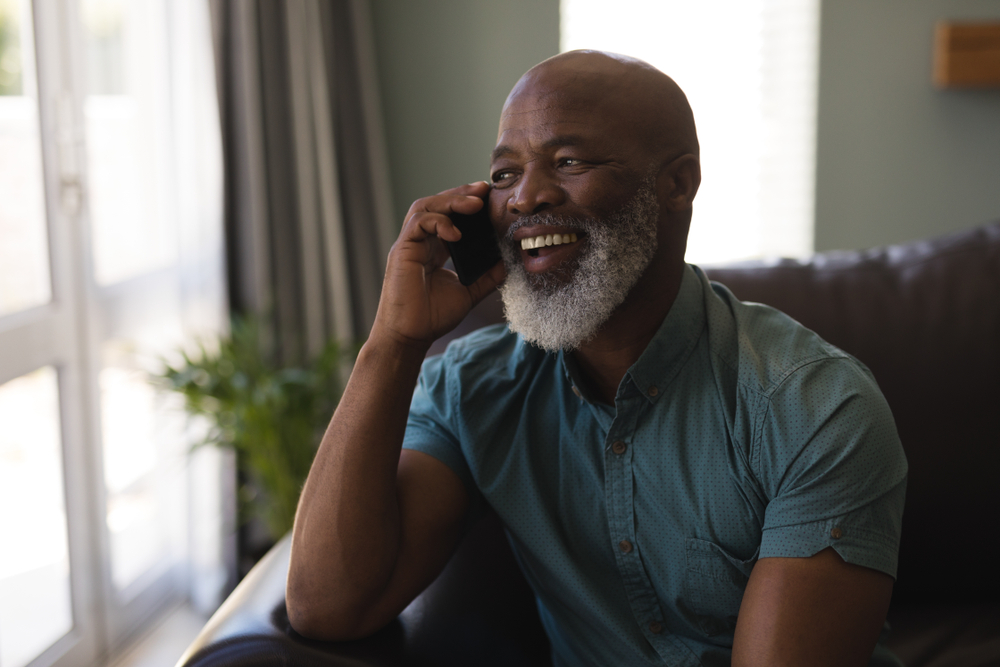 Because of the numbing eye drops, you cannot drive yourself home. You will need a trusted friend or family member to bring you back. Your vision may be blurry or fluctuate immediately following your procedure.
As the numbing eye drops wear off, you may experience some discomfort, but you should be able to manage this with over-the-counter pain relievers.
In the days following refractive lens exchange, you'll need to attend follow-up appointments with your ophthalmologist at Georgia Eye Partners. These appointments ensure we can monitor how your eyes are healing and if there are any signs of infection or complications.
It may take your eyes a few days to adjust to the new IOLs, but you'll start noticing improvements in your vision. You may find that you no longer need glasses or contact lenses, especially if you chose a premium IOL.
Learn more about refractive lens exchange and if it is right for you by requesting an appointment at Georgia Eye Partners in Atlanta, GA!
---
Related Pages