Home » Blog » Oculoplastic Update
Posted by: Georgia Eye Partners in News and Updates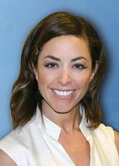 Georgia Eye Partners is pleased to announce the opening of its new state-of-the-art aesthetic center, OPAL Aesthetics. OPAL Aesthetics opened September 10 under the direction of oculofacial plastic surgeon, Dr. Kristina Price.
The Aesthetic Center will feature:
State of the Art Technology and Concepts
A brand new top-of-the-line aesthetic laser, the Sciton Joule 7 with Broad Band Light. Recently ranked the #1 laser product on the market by MedicalSpaMD.com, Sciton treatments have been featured on Dr. Oz, The Rachel Ray Show, NBC, ABC, and CNN. Our new Sciton system offers various non-invasive treatments with minimal or no downtime. We can now treat sun damage, freckles, redness and flushing, rosacea, and acne with one laser. It is also extremely effective for hair removal and for removal of spider veins on the face and legs. Additionally, there is an exciting new use for broad band light therapy (also known as intense pulsed light therapy) which involves the treatment of the very common and often debilitating conditions of dry eyes and blepharitis. A member of the ASLMS and highly experienced in laser therapy, Dr. Price brings this state-of-the-art capability to our Aesthetic Center, personally performing most of these laser services herself.
Minimally invasive facial rejuvenation agents. Dr. Price is a keen advocate of physician-administered injectables to ensure that her patients receive the best outcome and highest satisfaction level possible. She provides all of these minimally invasive services personally. Such agents include gel fillers (Juvederm, Restylane, and Perlane), as well as Botox and Dysport. Dr. Price also believes very strongly in promoting one's own ability to replenish and produce lost collagen. Gel fillers can do this to some extent, but she believes the best method of attaining this end point is by stimulating collagen over time to effectively replace what has been lost over time. Sculptra Aesthetic primarily works by this method. It is an injectable agent that gradually restores the fullness of deep facial wrinkles/folds that has been depleted as one ages.
Licensed Aesthetician
Kendra J. Hall is the latest addition to our Medical Spa team here at Georgia Eye Partners. Kendra is a Licensed Medical Aesthetician with over 10 years of combined medical aesthetic, make-up artistry and managerial experience. After receiving her B.S. in Management in 2003, she went on to receive her Certification in Skin Care from the International School of Skin & Nails. Upon completion of the program, Kendra knew, early on, her place in the industry and immediately pursued a career as a Medical Aesthetician. Kendra believes that all skin deserves to be beautiful, and her niche is providing more advanced, results-oriented skin care services. Her extensive knowledge and expertise in skin care, anti-aging skin therapy and post-surgery skin treatments provides our patients with the utmost care to ensure beautiful, long-lasting results. She will be specializing in a multitude of rejuvenating services, such as photo- facials, chemical peels, laser hair removal, acne treatments, microdermabrasion, brow sculpting, waxing, make-up artistry and much more! She will also provide consultations regarding our premium, medical grade skin care products and services.
Skin Care Products
The Aesthetic Center will carry several skin care lines.
The newest line, Epionce, is unparalleled in its ability to restore a stronger, healthier skin barrier and to reverse the destructive effects of aging. The science behind the Epionce line is what separates these products from all other medical grade skin care lines available. For detailed information on how these products work to keep your skin radiant, please visit www.epionce.com. We are one of the first centers on the East Coast to carry this revolutionary skin care line.
We will carry select products of the SkinMedica line which has proven its optimimum quality of skin rejuvenation with over a decade of success in the industry. The company's full line of aesthetic skin care products includes the revolutionary TNS Essential Serum® and hallmark TNS Recovery Complex®. The formulations in SkinMedica's clinical skin care collection, utilizing their patented blend of growth factors, soluble collagen, antioxidants and matrix proteins, serve to enhance skin appearance, reduce signs of aging, and provide other skin care benefits. You can learn more about Skinmedica products by visiting www.skinmedica.com.
Additionally, we will carry Glytone, a physician's-only product line that provides a customized step approach to healthy skin. Glytone is the only skin care line formulated with the highest free glycolic acid values available. Clinically proven ingredients and the customized step approach, combined with Glytone's in-office treatments and at-home regimens, work synergistically to maximize product efficacy and skin tolerability, giving you visible, long lasting results.
Dr. Price will often combine the above non-invasive to minimally invasive services at the Aesthetic Center to give you back the most radiant version of yourself possible. Our team is wholly committed to creating a lifelong skin care solution for healthier skin. Looking good never goes out of style; call us at (404) 953-4023 for more information or to set a consultation appointment today.
---