Home » Blog » New Glaucoma Treatment Available at Georgia Eye Partners
New Glaucoma Treatment Available at Georgia Eye Partners
Posted by: Georgia Eye Partners in News and Updates
New Glaucoma Treatment Available at Georgia Eye Partners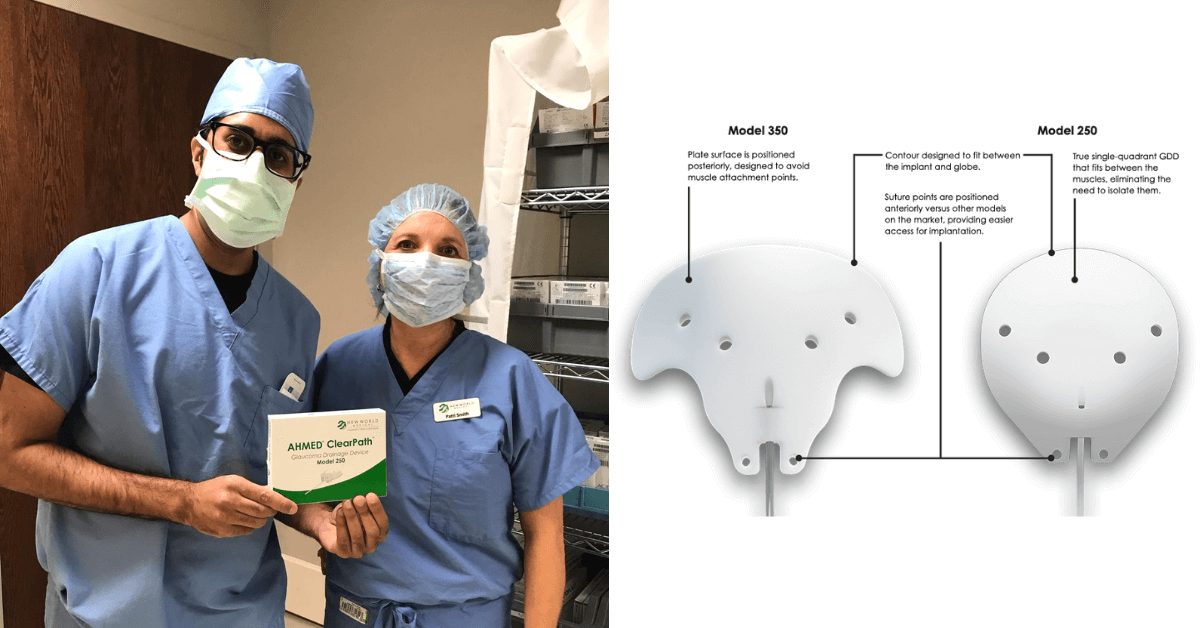 At Georgia Eye Partners, we are proud to be on the cutting edge of medical advancements in ophthalmology. Dr. Sawhney recently implanted the first Ahmed ClearPath 250 in the state of Georgia. The Ahmed ClearPath is a brand new glaucoma drainage device manufactured by New World Medical. The Ahmed ClearPath is available in two sizes, 350 mm2 and 250 mm2. The two sizes address some of the surgeon's toughest challenges in tube shunt surgery, a procedure that lowers the pressure inside the eye for refractory glaucoma.
"With the launch of the Ahmed ClearPath, we are excited to offer glaucoma patients another treatment option while making tube shunt surgery more convenient and efficient for surgeons," said Bilal Khan, President of New World Medical. 
Dr. Gagan Sawhney is a highly respected, fellowship-trained ophthalmologist who specializes in cataract surgery as well as the medical and surgical management of glaucoma from early to advanced disease. His clinical expertise includes evaluation of patients suspicious for glaucoma, laser surgery for glaucoma, management of coexisting cataracts and glaucoma, minimally invasive glaucoma surgery, trabeculectomy, and glaucoma drainage device implantation. He is also trained in all disciplines of comprehensive ophthalmology.
Georgia Eye Partners services the Atlanta area with LASIK, Cataract Surgery, Evo ICL and other advanced procedures. Schedule a consultation with us today!
---
Georgia Eye Partners is a group practice of ophthalmologists and optometrists dedicated to providing our patients in Metro Atlanta and North Georgia with the highest quality medical and surgical specialty eye care. Learn more about our practice locations and book appointments online.
---