Home » Blog » Understanding Your Eye Anatomy
Understanding Your Eye Anatomy
Posted by: Georgia Eye Partners in Uncategorized
To understand the diseases and conditions that can affect the eye, it helps to understand basic eye anatomy. This week, we would like to give a brief tour of the eye to explain further how it works. The eye captures and focuses light like a camera. Here is a step-by-step explanation of how the eye works:
Light enters the eye through the cornea (the clear, dome-shaped surface that covers the front of the eye).
From the cornea, the light passes through the pupil. The amount of light passing through is regulated by the iris, or the colored part of your eye.
From there, the light then hits the lens, the transparent structure inside the eye, which focuses light rays onto the retina.
Finally, it reaches the retina, the light-sensitive nerve layer that lines the back of the eye, where the image appears inverted.
The optic nerve carries signals of light, dark, and colors to the area of the brain (the visual cortex), which assembles the signals into images (our vision).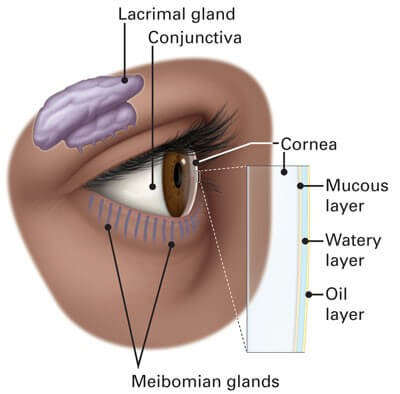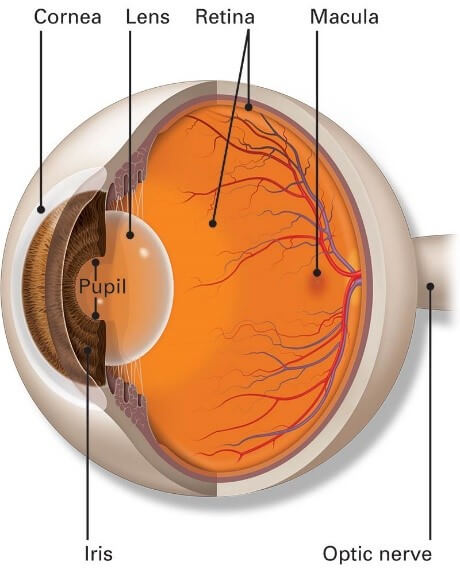 With normal vision, the cornea and the lens focus light directly onto the retina. Light rays entering the eye are focused sharply on the retina and the image you see is clear.
Love Your Eyes!
Our eyes are windows to the world around us. They let us see so many magnificent things! Make sure you take care of those beautiful eyes of yours by maintaining a healthy lifestyle and making regular visits to your eye doctor.
Georgia Eye Partners services the Atlanta area with LASIK, Cataract Surgery, Evo ICL and other advanced procedures. Schedule a consultation with us today!
---