Home » Blog » Dr. Andrew Feinberg to Participate in Dancing Stars of Atlanta 2019
Dr. Andrew Feinberg to Participate in Dancing Stars of Atlanta 2019
Posted by: Georgia Eye Partners in News and Updates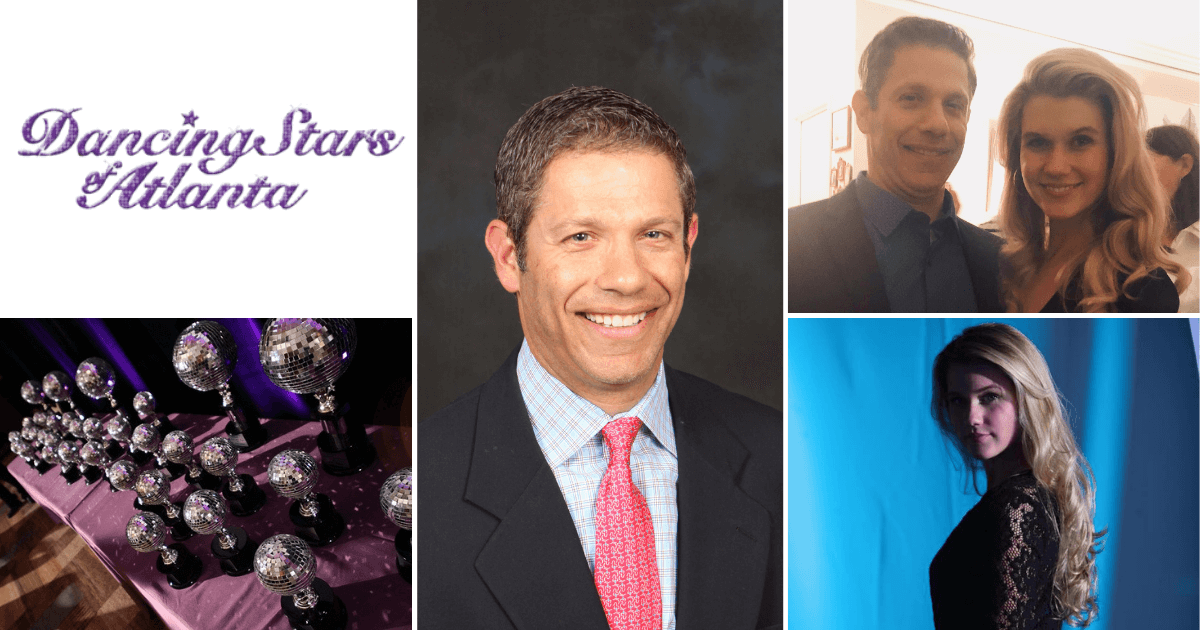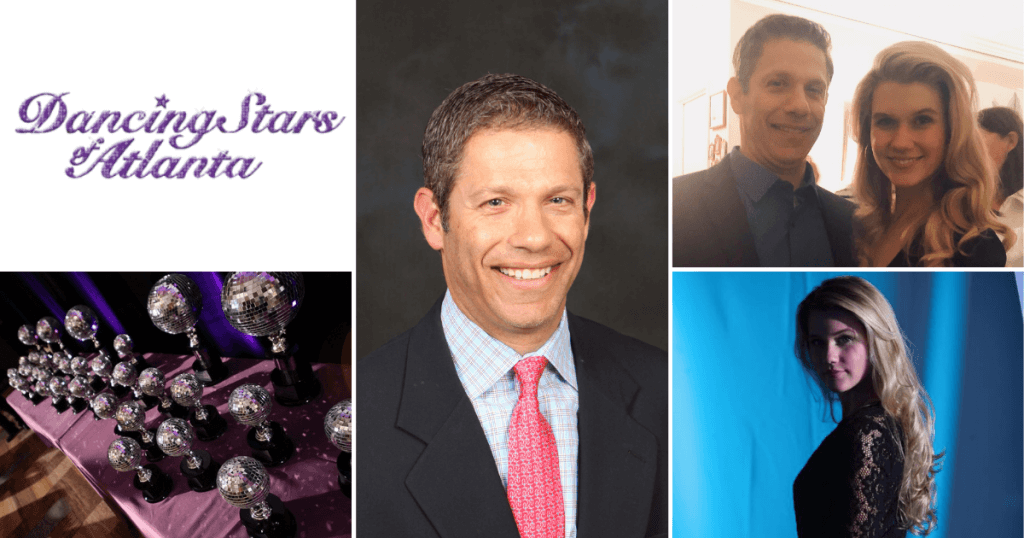 On Saturday, May 4, 2019, our own Dr. Andrew Feinberg will be dancing in the 10th Annual Dancing Stars of Atlanta, joined by professional dancer Massey Turpin. Dancing Stars of Atlanta is one of the top fundraising events for the Alzheimer's Association, Georgia Chapter, and as you would imagine, it's based on the popular ABC network show. The event features 12 local Atlantans paired with professional dancers who will perform (and also fundraise!) on this magical evening. All funds raised support Alzheimer's research and the programs and services provided to those diagnosed with Alzheimer's and their families. This year's event will take place Saturday, May 4, 2019 at 6:00 pm at the Cobb Galleria Center. Learn more and buy tickets here.
Says Dr. Feinberg, "I have no formal background in dance, and therefore will smile and laugh my way through the nervousness that will surely ensue; but I look forward with great excitement to meeting this new challenge. I was introduced to this great event and worthy cause through my colleague and friend Dr. Kristina Price, and am honored that she has asked me to be a part of it." Dr. Price participated in the 2016 Dancing Stars event and currently serves on the Alzheimer's Association Committee for the Dancing Stars Annual Event.
Dr. Feinberg agreed to participate as a dancer this year to raise funds and awareness for Alzheimer's research, as his late grandmother was affected by this slow-progressing disease. "I dedicate my efforts in training for this event to her and to the memory of my mother, who also unfortunately fell victim to illness last year. I humbly ask you to consider a donation to the search for a cure for this devastating disease, which affects the lives of so many victims and their families every day."
While this event has proven to be an entertaining and memorable evening, the mission it supports is most significant. Funds raised from Dancing Stars of Atlanta support the many programs and services provided for individuals with Alzheimer's disease, as well as their families and caregivers. Presently, someone develops Alzheimer's every 67 seconds, and this disease is the sixth leading cause of death in the country. Without your support, the Alzheimer's Association will cease to aid those who are affected by this devastating disease.
"I am so deeply humbled and appreciative of the Georgia Eye Partners deep-rooted commitment to the Alzheimer's Association for the past four years. Two principals of the practice, Andrew Feinberg and Kristina Price have both been touched by Alzheimer's, with Kristina's mother-in-law passing away in 2011 and Andrew's grandmother who passed away recently. Kristina danced in the major fund-raiser, Dancing Stars of Atlanta in 2016, raising thousands of dollars and has been on the Committee ever since. The same now goes for Andrew, who is also raising thousands of dollars and dancing in this year's event, while supporting other practitioners who have also been affected.
Having danced the first year for the Dancing Stars event in 2010, then being elected to Chair of the Board after almost 10 years of Board involvement, I know how much time and effort it takes to be committed and have watched more than 120 people raise hundreds of thousands of dollars over the 10 years."
– Joanne Truffleman, Board of Directors, Alzheimer's Association
Support the Cause
Support your favorite Dancing Star by voting for them or purchasing a ticket to the event. Every dollar counts as a vote! Support Dr. Feinberg by purchasing tickets or voting for him here.
Thank you in advance for your support! The end to Alzheimer's starts here.
---